12VDC 1A LInear adapter, 12VDC 1A wall-mount type Linear Power Supply . CE ROHS EMC certified, Class II,
LPS,

IP20,
Universal input, customized design.
P/N:
KRE-LPW27
Model:
KRE-1200250L
Model Number
: KRE-XXXYYYZL
"XXX"=030-480, The output voltage is DC3.0-48.0V,
"YYY"=001-999, The output current is 0.01-9.99A,
"Z" representing the input plug, 0-European plug, 1-British plug, 2-the Australian plug, 3-USA plug, 4-Japan plug, 5-China plug, 6-Korea plug.
"L"=Linear power supply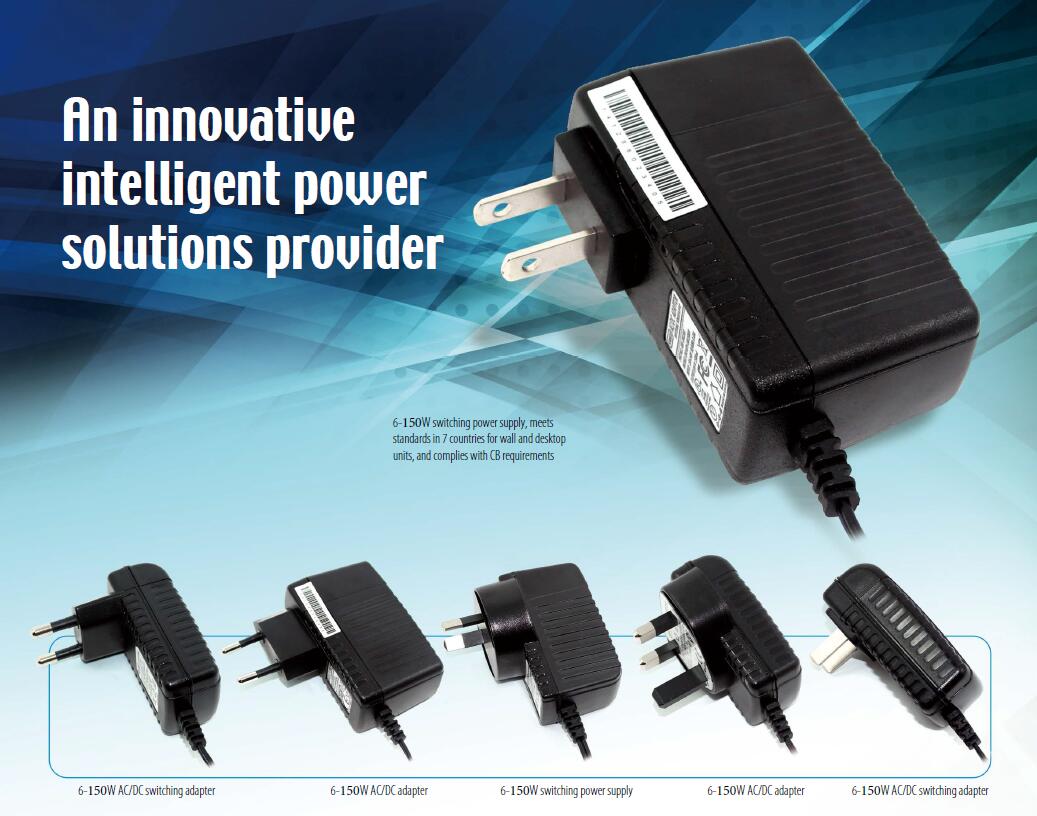 IP20 rating
High-reliability
High-efficiency: consumption, meets US Energy Star, CEC, AS, MEPS, EUP and ERP
Lightweight and convenient plug in
Low-temperature

Input voltage:
230-240VAC 40mA 50HZ
Output current:
12VDC 0.25A
Input:

Rated voltage
Japan: 100V AC, 60Hz
North America: 120V AC at 50/60Hz
China and Korea: 220V AC at 50Hz
Europe and Russia: 230 to 240V AC at 50/60Hz
Australia and New Zealand: 240V AC at 50/60Hz
Brazil: 127 or 220V AC
No-load input power: 0.3W at 240V AC
Efficiency: CEC IV, ErP I
Input plug: EU/VDC (EU), US (North America), PSE (Japan), SAA (Australia, NZ), BS (UK, HK), Brazil, South Africa, CCC (China) and EK (Korea)
Output:

DC output voltage: 12V (AC or DC) (optional)
DC output current: 250mA
Output voltage precision: 5%
Ripple and noise: 100mV
Regulation: ±1% line, ±5% load

Low-disturbance noise, but more heavy
Larger size than switching power supply
Used for antennas, fans, radios, video, toys, aquariums, desk lamps and LED lamps
Customized requirements are accepted
Very low-ripple and noise
Very nice regulation
Short-circuit
Thermal cutoff capability

Burn-in: 100% full load, 40°C, 4 hours (minimum)
Leakage current: 0.25mA at 264V AC (maximum)
MTBF: meets MIL-HDBK-217F over 60K hours, full load, 25°C

PSE IEC60950, EN60065
AS/NZS 60950:2000, AS/NZS60065
CE (low-voltage directive)
UL1310, GB4943-2001
EN61558-2-6
EN60950:2009, EN60065<

IEC61000-4-2, IEC61000-4-3
IEC61000-4-4, IEC61000-4-5
IEC61000-4-6, IEC61000-4-11
GB9254-1998/GB17625.1-2003
CISPR22 class B
CNS13438 class B
FCC part 15 class B
EN55022 class B
AS/NZS3548, AS/NZS4251.1 class B
EN55024/A1:2001