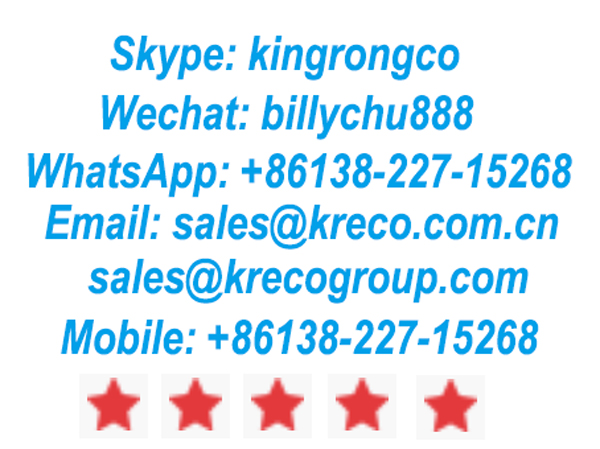 KINGRONG ENTERPRISE LTD.
ZHONGSHAN KINGRONG ELECTRONICS CO.,LTD.
Address: Floor 9,Block 2,Bldg 6,Meicheng Creative Industrial Park,Mingcheng East Rd,Xiaolan,Zhongshan,Guangdong,528415 China
Stock Code: 891359 (Hi-tech)
Medical Registration: 20200118
CHINA division:
Port Zhongshan, Shenzhen.
Contact: Mr. Chu, Billy
Tel: +86-760-22582166
Skype KRECO: Kingrongco
Email: sales@kreco.com.cn


EUROPE division:
Port Antwerp
Contact: Mr. Yves Leemans
Tel: 475659058
Email: Yves@kreco.com.cn







KRECO Located in A significant center of the GBA business circle!
1) Located in the center of Guangdong-Hongkong-Macao Greater Bay Area(GBA).
2) Road, sea and air transportations are super convenient.
3) More than 10,000-ton seafreight terminals in Hong Kong and Shenzhen.
4) Only takes 1.5 hours for business trip to Guangzhou, Shenzhen, Zhuhai, Hong Kong and Macao international airports.
5) High-speed rail, urban rail, highway, national road is throughout the city, so that goods travel conveniently such as rotation.
6) There are many great somebodies born here, many famous worldwide brands herer.
7) With the strong policy support, the modern manufacturing, tertiary industry develops prosperously.