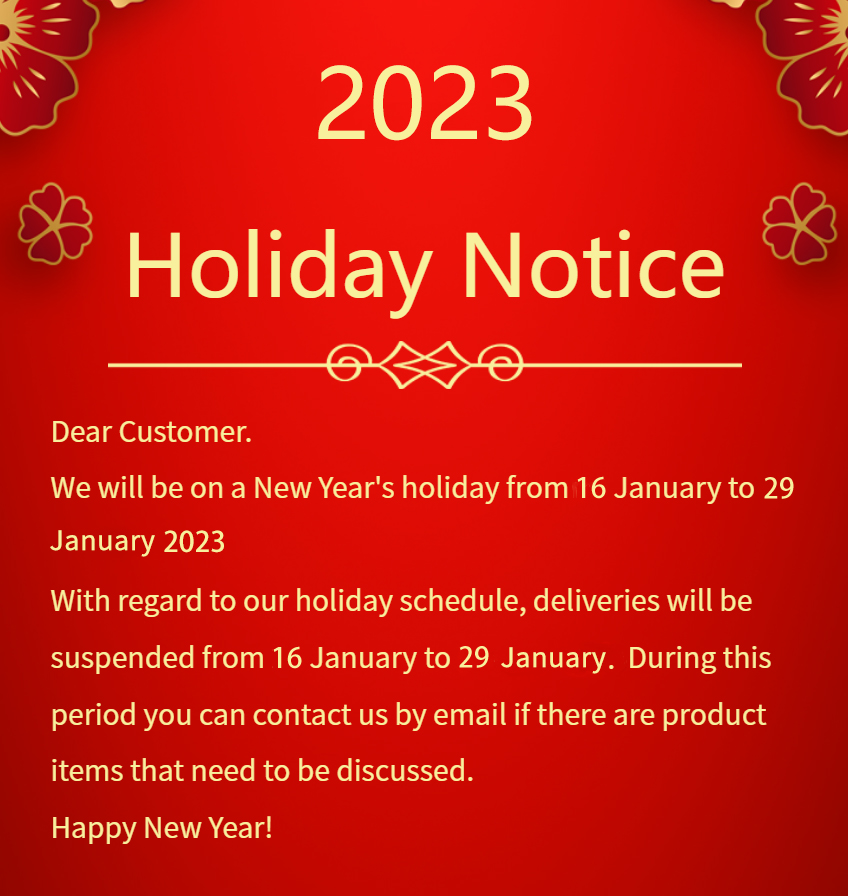 My dear,
We appreciate your continued trust and support in KRECO and hope that in the future our business together will increase.
Due to the Chinese New Year's holiday, our factories will be closed from the
16 January to the 29 January 2023
.
During this holiday period, we have arranged personnel to be on duty.
Please don't worry, we can talk about business matters at any time, because we have service personnel on duty to follow up.

We wish you and your family good health, peace and prosperity in the new year, and I wish your company a prosperous business in 2023.


KRECO