24VDC 1.25A Series Desktop POE adapter, Megabit POE adapter, Gigabit POE adaptor, POE injector
P/N:
KRE-POED
MODEL NUMBER:
KRE036SPS-2401R25If
General:
30W series Power Over Ethernet adapter for your collection

Power:
30W
Input:
100~240V~50/60Hz 0.3A Max
Output:
24V~1,250mA
Input voltages: 100 to 240V AC, 50/60Hz input current: 0.3A
Inrush current (240V AC): 30A cold 25°C
No load input power (240V AC): 0.5W
Efficiency: 95% minimum
Power cords: EU/VDC (EU), US (North America), PSE (Japan), SAA (Aust/NZ), BS (UK/HK), Brazil, South Africa, CCC (China), EK (Korea) and more
DC output voltages:
From 0V DC to 24V DC
DC output current:
From 0mA to 1,250mA
Output voltage precision:5%
Ripple and noise: 100 mV
Regulation: ±1% line, ±5% load
DC output cord AWG: 18AWG, normal

Burn-in: 100% full load, 40°C, 4 hours minimum
MTBF: meet MIL-HDBK-217F over 50K hours, full load and 25°C
Withstanding voltage: (3kV 1 minute 10mA maximum, between primary and secondary)
Leakage current: 0.25mA maximum at 264V AC

AC100-240V wide voltage input, Can supply different countries use.
With short circuit protection, overload protection, over-current protection function, use more safety.
Customized designs are accepted
Design time: 5 working days maximum
Applications: printer, POS machine, consumer product, electronic product and more
Anti-interference good intensity, reliable performance is high.
Insulation performance is good, resistance to electric high strength.
POE power adapter performance dc Ripple small, high efficiency, energy saving.
The products have passed international safety and regulatory requirements.

High reliability
High efficiency: consumption, meet US Energy start/CEC/AS/MEPS/EUP/ERP
100% full load testing and stable performance.
2 Year warranty
ROHS Compliant
Light and convenient plug in
With LED indicator:
power on: Led-Red
Working: Led-Green
Fault: Led-Blinking
Light and convenient plug in
802.3af or 802.3at standard
Data Rate:10/100/1,000Mbps

Short-circuit protection
Over temperature protection
Over-current protection
Over-voltage protection
Thermal shutdown capability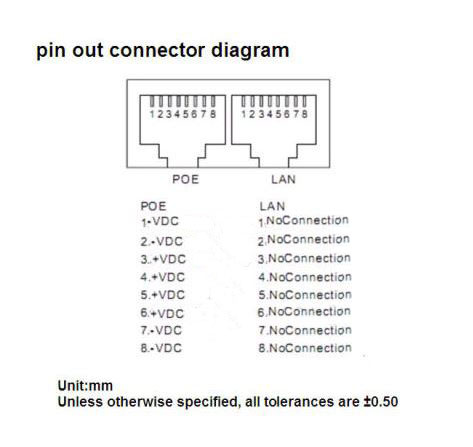 UL, CUL, ETL, CETL, GS, CE, TUV, LVD, EMC, FCC, CCC, PSE, CB, C-tick, SAA, PCT, ROHS, PAHS and so on

GB9254-1998/GB17625.1-2003
IEC61000-4-2, IEC61000-4-3
IEC61000-4-4, IEC61000-4-5
IEC61000-4-6, IEC61000-4-11
EN55024/A1:2001
EN55022 class B
CISPR22 class B
CNS13438 class B
FCC part15 class B
AS/NZS3548, AS/NZS4251.1 class B